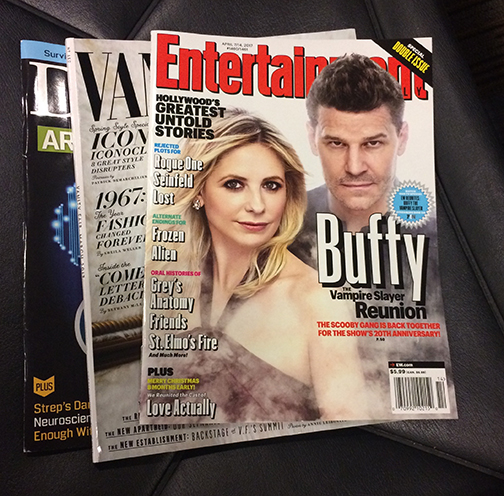 Buffy Reunion Issue and Whedon News
Very cool news and promos coming at the end of April. Stay tuned! I'll post more in the coming weeks. Remember to join my mailing list for a chance to win Amazon gift cards and free books through August plus keep up on the latest pop culture news.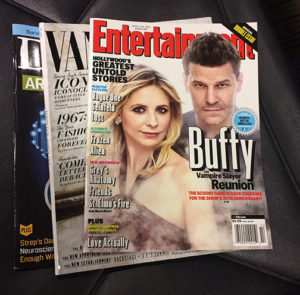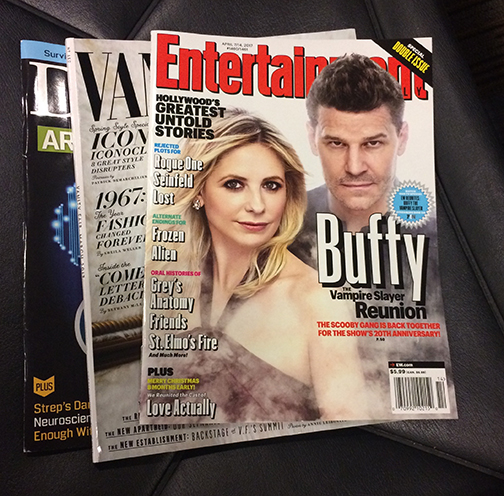 Have you seen Entertainment Weekly's Buffy reunion issue? Go out and get it now … seriously, this blog can wait … 😉
I loved seeing the cast reunited. Although Giles is missing since Anthony Stewart Head was unable to attend, which was a bummer. They discuss Spike's story arc, "The Body" episode, and the lasting effects the show has had on pop culture. My favorite Joss Whedon quote: "The most important thing to me is that I have had people come up to me and say that the show made them feel different about what they could be, about what they could do, about how they respond to problems, about being a female leader."
There's a rumor that Whedon may direct another strong female lead in Batgirl.
In July, join me for my Whedon worksop in Orlando at the RWA National Conference. I'm discussing Buffy and the other awesome characters in the Whedonverse and how writers can learn from Whedon's process to create stories that resonate with readers.
Hope to see you there!
Save
Save
Save
Save
Save
Save
Save