Win 45+ Sci-fi Romances and a Kindle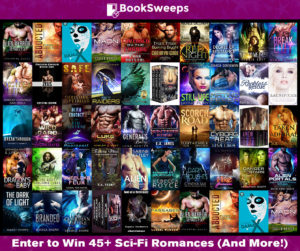 This month's prize is for the ultra sci-fi romance fan.
I've teamed up with more than 45 sci-fi romance authors to give away a huge collection of novels to 2 lucky winners, plus a Kindle Fire to the Grand Prize winner!
You can win my novel Dama X, and books from best-selling authors like Pintip Dunn  and Janika Snow.
May luck be with you!